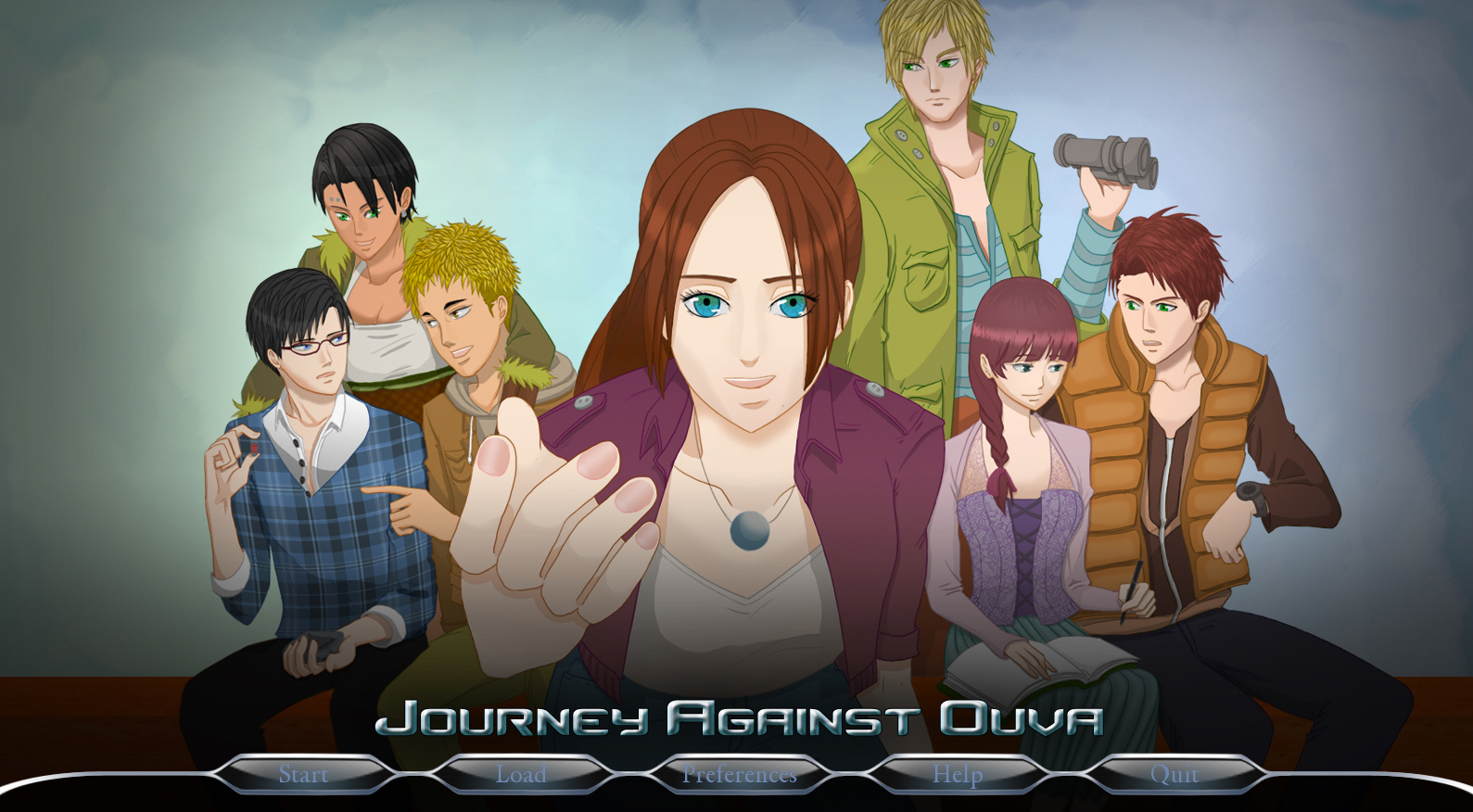 Journey Against Ouva (Demo - Beta)
A downloadable game for Windows, macOS, and Linux
STORY

Journey Against Ouva is centered around Iris, an intern at the Global Disease Control Center (GDCC) who wakes up with fuzzy memories of herself and her surroundings.
She feels a strong sense of purpose to join a medical response mission, but has no idea why. To top it off, mysterious sabotage cases have been happening in GDCC, causing unrest within the organisation. One of her team members is suspected to be the saboteur, and she has the option to investigate this matter.
Will she discover the identity of the saboteur? Will the response mission allow her to find her soul once again?
CHARACTERS
The main character of this story has only fuzzy memories to help her survive the response mission. The only things we know about her are the fact that she's interning at GDCC, and her father Andre is in Englora. Her personality is shaped by the player's choices and the truth about her will be slowly revealed in the full story.
He is an unwanted child, who was raised by his father in a small Gwenyan farm. Being with horses since young, he had more animals than he had friends. His love for animals drove him to do odd jobs and take up a loan to qualify as a wildlife biologist. After moving out of home, he gradually learnt to interact with others, but showing his real emotions only to his closest animal friends. He seems to be able to communicate with animals.

Born with a silver spoon in his mouth, Stan was the son of a boxing champion and racing driver. In a family where career mattered more than family, he had little memory of any interaction with his parents. He was the eldest of three kids at home, and naturally this made him the most responsible member of the group. Perhaps the thirst for excitement is in his lineage - he trained to be a military pilot once graduated from high school.

Kind, sweet, and endearing, Estelle is always keen to give back to the community. Although she looks extremely young, in reality she is in her late twenties already! While she gets along with others easily, she hates it when people talk about her age.

With a zoologist as his father, Aki grew up with science and his father's environmental philosophies. Both his parents had a good work-life balance, allowing Aki to grow up in a happy familly. Even after he discovered that he was born through IVF, he did not feel different from others. However, being a prodigy brought envious eyes upon him since pre-school. Certain events from his childhood made him distrusting and cynical towards others.

Growing up as a middle child made him independent from a young age. He is the second of three brothers, son of a businessman, and citizen of Heilbronn. Things change when his father's business went bust. His mother and eldest brother struggled to support the family, and was able to support his dream to be a veterinarian. Over time, his passion for the field faded but he has not moved jobs because he needed to support his loving family.


NOTES
Pre-orders are open now, and downloads for the full game will be available once completed. The download available once pre-orders are made is a placeholder text file. When the full game is released, buyers will be notified and can return to the download page to get the full version.
Proceeds from pre-orders will be used to fund the development of this game and future games. Journey Against Ouva is a visual novel by champignonkinoko developed using Ren'py.
Download
Click download now to get access to the following files:
JAOVN-0.0-demo.zip
116 MB
JAOVN-0.0-full.zip (not released yet)
11 bytes
if you pay $10 USD or more